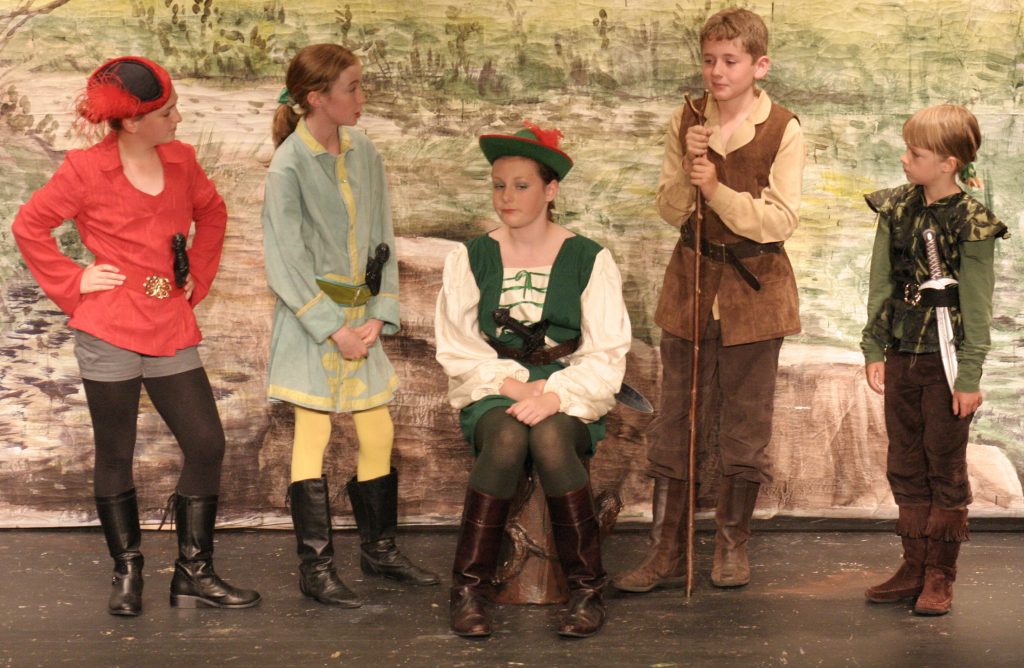 The Young Stagers – as the name suggests we are the youngest members of Horncastle Theatre Company's youth groups catering for 7-11 year olds. We aim to provide a total theatrical experience for the children of Horncastle and surrounding areas. Young Stagers offers a full and practical programme of theatrical workshops on a weekly basis to explore ideas, themes, create characters and establish good teamwork in a fun, secure environment. We stage a full-length production each year and also regularly take part in community events.
Young Stagers meet at The Lion theatre on Saturday morning, usually from 10.30 – 12 noon, and weekly subscriptions are £1. Sessions are generally in line with school term dates. There is usually a waiting list for the group but we encourage prospective members to visit us to get a taste of what we do.
Contact Sheena Liversidge for more details or use the form below.